If you're like me and your husband is working on Valentine's Day then you'll want to take advantage of the time you do have – the morning. Here are a few make-ahead, make the morning of and liquid breakfasts that will sweeten up your special day.
Make Ahead
Healthy Red Velvet Donuts
http://mywholefoodlife.com/2013/01/29/healthy-red-velvet-donuts/
Easy to make the day before and just plain Viagra sexy.
http://livingtastefully.weebly.com/2/post/2013/02/another-paris-moment-chouquettes.html
Sexy Citrus Tart
http://www.merrygourmet.com/2013/02/citrus-tart/
Cinnamon Bacon Pancakes
http://ohsodecadent.com/2013/02/05/cinnamon-bacon-pancakes/
Make The Day Of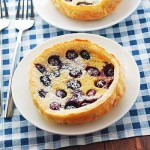 Blueberry Dutch Pancakes
http://healthyrecipesblogs.com/2012/04/14/dutch-baby-pancakes/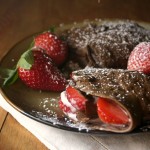 Chocolate Crepes with Strawberries and Cream
http://www.crunchycreamysweet.com/2013/02/07/chocolate-crepes-with-strawberries-and-cream-cheese/
Perhaps a Liquid Breakfast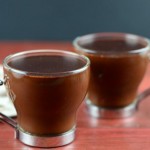 Super Decadent Hot Chocolate, Barcalona Style – just add a drop of Kalhua
http://mayihavethatrecipe.com/2013/02/05/super-decadent-hot-chocolate-barcelona-style-revisited/
Chocolate Sweetheart Martini
http://hungrycouplenyc.blogspot.ca/2013/02/chocolate-sweetheart-martini.html