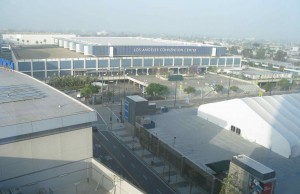 In April 2012, at the giant Los Angeles Convention Centre I attended the largest travel trade show in USA and after 3 days of marathon meetings, here are the most delicious destinations in USA. My top 10 picks.
Chicago is tempting me with donuts. They have the Donut Vault, Do-Rite Donuts, and Kinkles Bakery all donut destinations of fame. It's also home to the deep dish pizza!
Washington, DC has one of the best food truck cultures in the country. You can follow them on-line, it's called 125-meals-on-wheels. Also they review their restaurants by who eats there!
New Orleans is a culinary capital and they're running a culinary tour for press in May – OMG!! Will I get an invite??
Caramel in Monterey County celebrates with an Artichoke Festival, Salinas has a Salad Bowl festival and the popular food are savoury cupcakes; meatloaf cupcakes stuffed with bacon and iced with creamy garlic mashed potatoes.
Arizona is promoting their wine industry and their Water to Wine Tour. They boast a strong farm to table culture, a Salsa Trail, Salsa Festival and downtown Scottsdale culinary tours. The cuisine is Southwestern/Mexican, they have plenty of olive groves and a yummy flagstaff Ale Trail by the Grand Canyon.
Brooklyn, NY has a Food & Film Festival, a Wine & Food Festival and some of their best food tour guides are taxis!
The state of Georgia has a strong farm to table movement, they have a Vidalia Onion Festival, a Wild Shrimp & Gritts Festival (on Jekyll Island) and the celebrity destination of Fried Green Tomatoes at the Whistle Stop Café in Juliette.
Daytona Beach has a strong sports heritage with the Daytona 500. Now, how to get a great food story out of this? Great discussion – stay tuned.
New Hampshire has a Wine & Cheese Trail, a Chocolate and Martini Trail and a Brewery Trail. They have a tradition of claming on the beach and 4 of the oldest and grandest inns in the country.
The state of Kentucky of course has fried chicken and an old cuisine reinventing itself in new ways. Bourbon is big, the Kentucky Bourbon Festival takes place in September and their aging soy sauce in bourbon barrels – delicious